Jimmy Pham is the Vietnamese-Australian founder and CEO of KOTO, a unique not-for-profit which provides at-risk and disadvantaged youth enrolment in a two-year hospitality training program. Jimmy's desire to provide nine street children with training, a stable income and a safe workplace in a small unassuming sandwich café in Hanoi has evolved and grown over the last 22 years. Upon being offered the opportunity to come to KOTO, 16-22 years olds arrive from all around Vietnam and graduate with a Cert III in Commercial Cookery or Front of House and go on to lead extraordinary hospitality careers.
"As a visiting tourist, I saw just how hard the lives were for street kids and that they needed more than money thrown at them. They needed a future and that future was and is through vocational education. Sustainable tourism is why KOTO was so successful pre-COVID-19. People crave that impact and they have control with how they spend their money. Look at how important 'going green' is now even to the average business. The modern-day tourist wants that balance.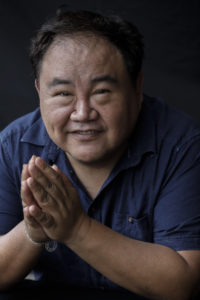 "Many of our trainees at KOTO hail from this Mekong Delta region. The people are absolutely amazing and the trainees are some of the most hospitable we've had through the program which is testament to the warm and friendly nature of people from the Mekong Delta region. Some of the best Bun Ca I've had was from An Giang. We need to support the diverse livelihoods of this region which brings us all so much.
"The measures we take now, need to be sustainable. It's a long-term play. We need everyone to be informed on what's at stake. We need to come together and deepen cultural interconnectedness. Every action has an impact. What will ours be?