There are leaders that have made a significant contribution to developing tourism sustainability in the Lancang-Mekong Region. These individual might be CEOs or senior government officials, or they might be entrepreneurs or small business owners. What these people have in common is their vision, commitment, dedication, and passion. We call these individuals Mekong Heroes.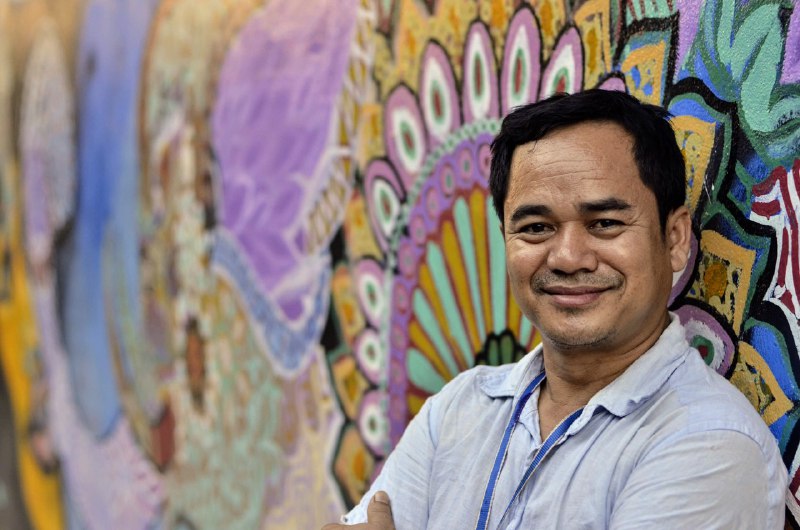 Srey Bandol was a truly inspirational man and a great artist in his own right. The co-founder of Phare Ponleu Selpak, his devotion has led to the development of a generation of Cambodian artists as well as a sustainable tourism-art model.
Like many of his fellow Cambodians Srey Badoul lived for many years in Site II Refugee Camp on the Thai-Cambodian border. It was here that he received drawing lessons from French humanitarian worker Veronique Decrop in 1986. This experience taught Srey Bandol the powerful healing role that art can play for those trying to overcome trauma – such as the mass genocide in Cambodia between 1975 and 1979.
In 1994 he returned to Battambang where he established the non-profit arts school Phare Ponleu Selpak together with eight fellow former refugees in order soothe the wounds created by so many years of civil war and foster a sense of Cambodian cultural identity.
Starting from basic drawing lessons, Phare Ponleu Selpak has grown to become one of the leading cultural centres in the Mekong region, nurturing generations of artists, children and young people through artistic, educational, social and outreach programmes.
Bandol himself assumed the role of Head of Community Outreach Engagement as well as continuing to forge a reputation as a leading regional artist in his own right.
In 1998, the Phare circus was created and it swiftly developed a reputation for excellence not just within the Mekong region but across the globe.
Now Phare Ponleu Selpak consists of an educational program, a visual and applied arts school, performing arts school, and social support unit. More than 1,700 pupils and approximately 500 individuals currently attend the public school vocational arts training programs respectively.
Phare Ponleu Selpak helps the Cambodian youth from difficult social and economic backgrounds through its art schools and educational programs, whereas Phare Performing Social Enterprise, especially Phare Circus, provides employment to those who are nurtured and trained by Phare Ponleu Selpak. This self-sufficient business cycle is innovative and has created the feeling of genuine appreciation and gratefulness.
Phare Circus generates significant economic benefits for the local Cambodian youth who come from difficult backgrounds. Phare provides jobs and fair wages, reduces the unemployment rate, and prevents child abuse. The artistic knowledge and skills given to Cambodian communities create the opportunity for jobs and opportunities to earn extra incomes.
Tragically, earlier this year Srey Bandol died from COVID-19 complications, however his legacy lives on through the continuing work of the organization he helped develop – Phare Ponleu Selpak.
Srey Bandol is our 2021 Mekong Hero. RIP.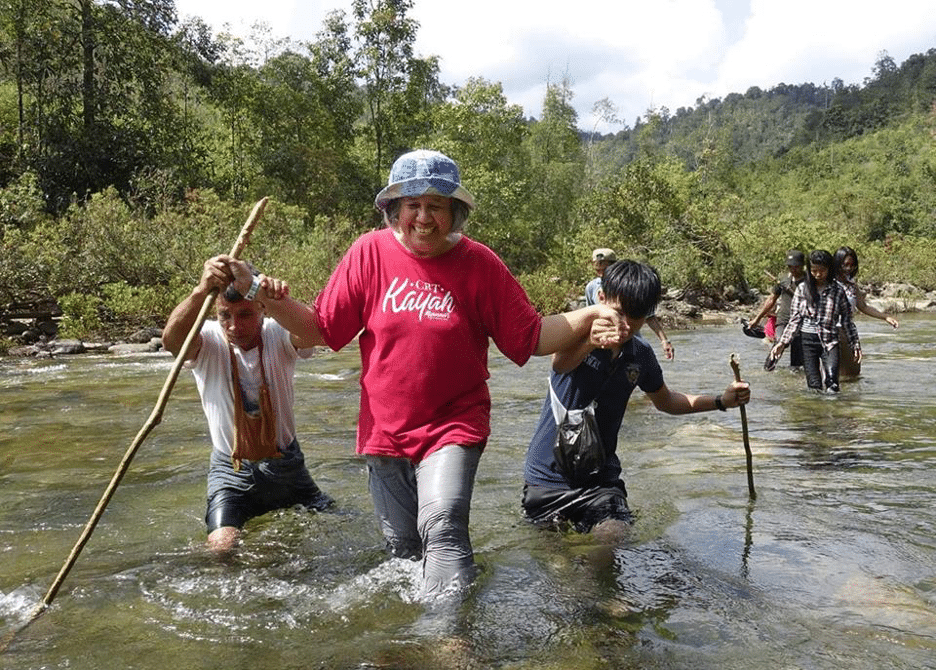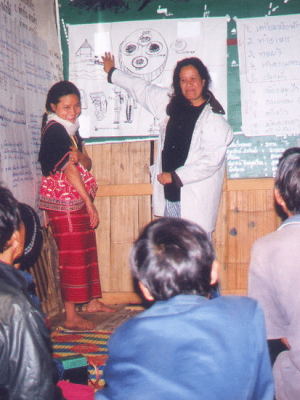 Potjana Suansri, founder of Thailand Community Based Tourism Institute (CBT-I) is one of the true pioneers of community based tourism in Asia and the world. She has worked tirelessly, and practically, for over 30 years, towards greater local community participation and benefit from tourism. Her work, both as a thought leader and practical field worker started decades before 'CBT' and 'local experiences' gained mainstream support in public and private sectors. During this time, Potjana maintained an unwavering focus on learning by doing, and demonstrating how to drive tourism benefits to local communities. This work was conducted irrespective of funding trends and access to resources.
Now, Potjana works for the UN International Trade Center (ITC), continuing her work for the benefit of local communities, tourism businesses and tourists. As ever, she is a modest, generous person who is happy to work hard in the background and does not prioritize self-promotion. However, her true role as a pioneer, thought and action leader for local benefits in ASEAN tourism, paving the way for later government, private sector, academic and NGO programs is massive.
Without Potjana's work, there is no doubt that our whole region would have far less knowledge about how to do CBT well. Potjana Suansri absolutely deserves recognition and appreciation as a true Mekong Hero.